In the Digital Economy, the Human Touch Still Matters
By Richard Spence, Managing Director, ASEAN, Avaya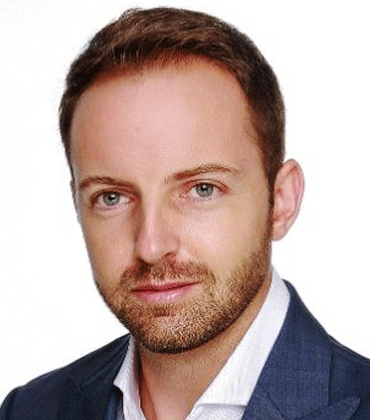 Richard Spence, Managing Director, ASEAN, Avaya
According to Gartner, by year-end 2018, customer digital assistant will recognize individuals by face and voice across channels and partners. Gartner predicts that the last mile for multichannel and exceptional customer experiences will mimic human conversations, with both listening and speaking, a sense of history, in-the-moment context. Human-machine interactions will also have the ability to respond, add to and continue with a thought or purpose at multiple occasions and places over time.
The digital era has made it possible for many customer service functions to be automated alluding to a possible future where customer service representatives could be replaced by robots. However, the human touch still has incredible value to the service experience. The customer service representatives (CSRs) have the deepest insight on customer likes and dislikes and are most likely the closest to the ground when it comes to customer sentiments – a variable that cannot be measured by robots. This is where companies need to move service reps from mere dispensing of services to customer engagement.
"To drive engagement, businesses need a simple, human-centric communication and collaboration built deep into business processes"
Today, communications must be centered on improving human connections, delighting customers and energizing employees. This context-aware communication and collaboration is known as engagement - the active connection between team members and customers tothe information, experts, and decision-makers they need to complete the task at hand. As the pace of business accelerates in the digital economy, employees need to have critical information at their finger tips at all times – making engagement experience more crucial than ever.
The true value of engagement is only realized when meaningful, communications-empowered connections among individuals, teams, contacts, and customers are formed. By supporting participation across time and space on any device, engagement willlead to better business outcomes productivity loyalty, enthusiasm, customer satisfaction and customer advocacy.
It's no secret that loyal, returning customers have a higher customer life time value (CLV) than new ones. They spend more money and are more likely to recommend businesses to their friends and across social media. According to a Sum All, Survey, businesses with 40 percent repeat customers generated nearly 50 percent more revenue than similar businesses with only 10 percent repeat customers. And every time they return, they become more valuable to the business.
Engaging Customers in the Digital Era
To drive engagement, businesses need a simple, human-centric communication and collaboration built deep into business processes. Tight business application/process integration ensures customer data is always updated and CSRs have the latest knowledge about their customers – allowing businesses to provide more personalized customer service standards.
To truly empower the CSRs of the future, companies can, and need to, integrate all of their customer channels–website, mobile apps, call centers, brick and mortar locations – to create a seamless experience, regardless of how the customer moves through the system. Whether the customers are on your website, app, or service line, customers today expect brands to recognize who they are, what they purchased, and where else they have engaged with the brand instantaneously. Anintegrated service approach will not only eliminate time wasted gathering data you already have, it will also allow the rep to immediately focus on the customer's needs, which directly impacts their experience.
With Gartner predicting that 90 percent of companies will compete almost entirely on the basis of customer experience in 2016, there is no room for siloed business practices and protocols that get in the way of good customer service.
In a digital economy, human interactions will continue to play a crucial role in customer retention. CSRs just need to be aided with the right tools and intelligence to deliver an even more superior customer service that not just solve customer issues but also anticipate their needs to surge ahead of the competition.