How Important is Your Vendor Relationship?
By Ashley Sowter, CIO, Equifax - Australia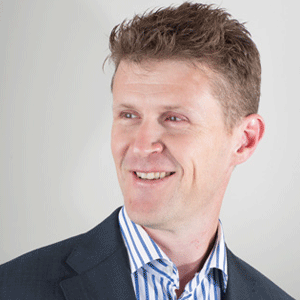 Ashley Sowter, CIO, Equifax - Australia
One of the most enjoyable parts of my numerous IT roles over the years has been that of IT procurement. Early in my career I was extremely focussed on price per unit. As I have matured over the years I am now more focussed on driving the best value and a win-win situation with the vendor. When this is achieved it can be extremely rewarding and beneficial for both parties and the relationship. I still remember these win-win deals, whilst the thousands of others fade away from memory as just another tactical buy.
Every deal is different, however here is a small insight into how I approach most material negotiations. Hopefully they help some of you who have not had the experience that I have garnered over two decades in IT procurement. Some companies are forced down a three quotes and RFx approach for everything which, in my experience, often does not yield the best deals.
Get your Side of the House in Order
• Your vendors are doing their homework and account planning. You need to do so as well! Ask yourself and any stakeholders some key questions and know what you want before engaging any vendors. You need to ascertain what you can give on and what is non-negotiable. Some questions would include:
• Are you buying a commodity that the brand and model doesn't matter? E.g. paperclips vs. database software. Are you buying on price alone?
• Is there a preferred supplier and can you change vendor for the right deal? How important is a good relationship with this vendor, do you need them for ongoing support or to look after you in a time of crisis?
• Know your maximum buy price. How much money can you spend and how many widgets do you need to receive for those dollars. What should this deal cost? What have you paid before?
• Does time matter to you? Can you buy this now, later, next quarter, next financial year? Can you walk away completely and buy nothing? Are you even ready to execute?
Determine your Strategy
From the above you should be able to determine if you're buying on price or relationship and whether you really have choice to change suppliers or brands. You will also know your variables in terms of price and time. These factors absolutely determine the approach for me and the approach will vary based on these and other variables. Regardless of the above you now need to do some more homework. Such as
• How will you set up competitive tension?
• Do you know the competitive landscape and threats to your preferred supplier? Use these. Make sure you are actively talking to the competitors.
Never ever breach confidence or divulge commercial information. Pricing is typically commercially sensitive and not to be shared
• Playing one reseller off the other is ok, but you will get better value with different resellers and different manufacturers. This will be monumentally better if you can switch manufacturers e.g. IBM vs. Oracle or AWS vs. Azure. It also helps for you to have a reputation in the market for switching manufacturers and to be able to cite when you have done this in the past. You need your sales person to know you mean business and are not bluffing… though sometimes you will be!
• How will you structure internally? How will you play the process of purchasing? How many levels will you want to go through the organisation and how many will your internal processes demand.
Some of the Tricks
• Leverage the power of authority levels and signoff limits and "at this price I'd need to go to the CFO or Headquarters overseas, which will take a long time and probably won't get approved." Your signoff limit and your immediate line managers' limit are powerful.
• Develop a sense of urgency. My budget runs out and I have lots of things I could buy, give me a killer deal that I cannot refuse!
• Always leverage end of quarter or end of year. Many vendors are different! Know this!
• Never ever breach confidence or divulge commercial information. Pricing is typically commercially sensitive and not to be shared. Do not tell competitors each other's prices!
• By all means say to vendor B that they are nowhere near the ball park or for them to even be considered their offer would need to "start with a $2"
• Know what your seller gets measured on and what matters to them. Will they receive commission on the total deal size vs. just year one? Are they measured on profit or margin at all? If not then perhaps they will be happy for more units at a lower unit price that ultimately results in a bigger total contract value. Understanding these things are the beginnings of good win-win deals.
• Does paying up-front matter to them and will that garner you a discount?
Some other things I have learned over the years that may be insightful
• Don't expect volume discounts will be better. Vendors know that the big boys can afford to pay! I have negotiated far better pricing at smaller companies than I have found bigger organisations have paid for far bigger orders. Volume does help of course but remind your vendor that you're not a major bank (unless you are!) and you simply cannot afford to pay what they pay
• Don't ever forget people buy from people they like, and people also do better deals for people that they like. Do think win-win where you can. How can you help your vendor be successful, obviously not to the detriment of your organisation though. As mentioned above, if there are concessions that you can make that has no adverse impact to you, then if you are getting a good deal, I'd encourage you to drive to a win-win outcome. Can you pay up front? Can you buy this quarter? Can you be a reference site, speak at their next conference or internal meeting. Typically, all of these things have a value
• Don't ever forget this one! Can you sell something your company provides to their company? Can you introduce your account manager to their buyer on their side? If not, why not?
• Be honest, play by the rules and always maintain integrity. If you lay out a process to the suppliers, then stick to it. For instance, if you said that they get one shot at the deal and the best price wins, then you should honour that. Don't then go back and ask for second round pricing from vendor #2 as it weakens your credibility. Personally, I wouldn't recommend a "one-shot" approach for any material spend though. In my experience there is always more to give!
• Be respectful. It took me a lot of years to recognise that whilst this was always a game for me, you really are affecting the sales person's livelihood and often their take home pay. It is different on the other side of the table.